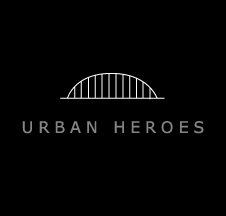 ---
Stories of Ordinary Pittsburgh Residents
Who Do Extraordinary Things
---
Every community has heroes who serve in quiet distinction. Without them, our schools, churches, and families would find it difficult to function and thrive.
In 2010, Geneva College at the Center for Urban Biblical Ministry (CUBM) in Pittsburgh, decided to do something to honor Western Pennsylvania's heroes by establishing the Urban Heroes program. On this site you will find stories of parents and grandparents, doctors and teachers, social workers, laypeople and preachers, all of whom have made and are making a difference in their world, no matter how great or small. Find out what motivated them to serve with such excellence and sacrifice.
Our 2013 Urban Heroes are currently featured but our 2010 Urban Heroes are not forgotten. You can read and listen to both groups' stories and purchase Urban Heroes Vol. 1 and Vol. 2 on this site. We invite you to be inspired by their stories and then challenge you to take your place next to them as you serve in your community no matter where you live.
A video message from the founders >>

---