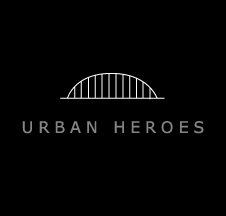 ---
Stories of Ordinary Pittsburgh Residents
Who Do Extraordinary Things
---
Every community has heroes who serve in quiet distinction. Without them, our schools, churches, and families would find it difficult to function and thrive.
We are excited to present our 2015 group of Urban Heroes.

Please join us for their celebration!
Tuesday, September 15 at 6:30
The Pittsburgh Center for the Arts
6300 Fifth Avenue, Pittsburgh, PA 15232
Kindly RSVP by September 8, 2015
Clovelace@cubm.org or 412-247-9010
Our past heroes' stories are not forgotten: 2013 Urban Heroes and 2010 Urban Heroes. You can read and listen to both groups' stories and purchase Urban Heroes Vol. 1 and Vol. 2 on this site. We invite you to be inspired by their stories and either become a Pittsburgh Urban Hero or nominate a deserving individual within your community.
A video message from the founders >>

---